I completed my first ever marathon last week, on a windy 26 mile coastal route from Edinurgh, out to Long Niddry and back to Musselburgh.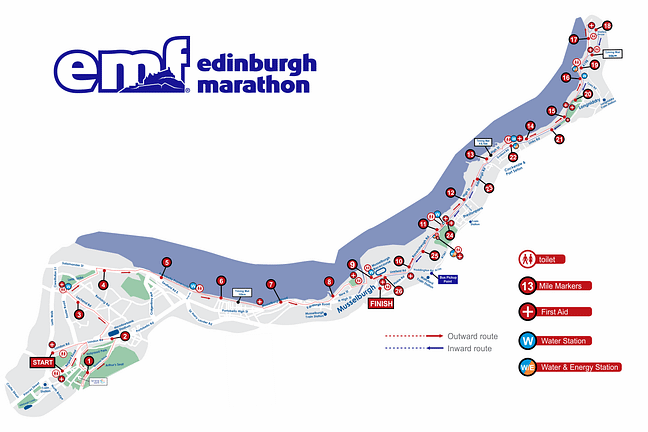 All in all, a really amazing experience (although if you'd asked me that around the 22 mile mark I might have said different). My knee went a bit at 20/21 miles, so hobbled for the last 4-5 miles of the race, but that didn't dampen the atmosphere or the occasion. Managed the run with the following times/splits, so not quite what I was hoping for, but still ok.
Position: 5805
Total Time: 04:54:48
10k Time: 00:56:46
Half: 02:06:34
30k: 03:14:48
I though that'd be it for me and it would be a one off "bucket-list" type thing, but I reckon I'm getting itchy feet and wouldn't mind trying another one next year!